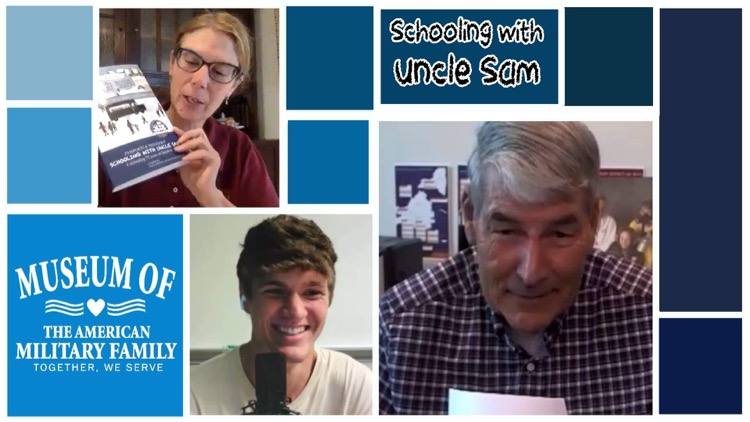 MAMF Director Circe Olson Woessner teams up with Shanon Hyde from the Shanon Show to interview DoDEA Director Tom Brady to learn more his role in the school system, what makes DoDEA so successful and more. As DoDEA celebrates 75 years, MAMF Media and the Shanon Show will highlight incredible DODDS/DoDEA educators in future podcasts.
The book Schooling With Uncle Sam will be available on Amazon in October 2021. 
This podcast is brought to you by the Museum of the American Military Family & Learning Center and the Shanon Show.
 The museum's podcasts are supported, in part by New Mexico Arts, the New Mexico Humanities Council, Sandia Area Credit Union and organizations like Military Brat Seal and Military Brats Registry.